SALMED 2020 - medical challenges and changes
Cyber-security and computerization in health care, a start-up zone, or various software offerings for the rehabilitation sector - these are just some of the things planned for SALMED 2020. Experts will be taking a closer look at the changes in the Public Procurement Law. The event will also feature solutions that will make it easier for medical institutions to select equipment. The project is supported by key medical organizations.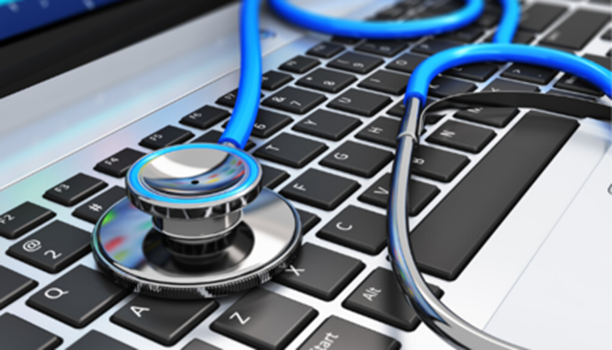 SALMED is the Poland's largest medical equipment trade fair gathering market leaders. Its forthcoming edition will take place from 18 to 20 March 2020. It is a perfect place to hold meetings, exchange experiences and knowledge. The abundance of events will be accompanied by a comprehensive range of offerings by manufacturers and suppliers of medical equipment and instruments, equipment for hospitals, clinics and medical practices, as well as laboratory and rehabilitation equipment. What attracts hospital managers and all those interested in the progress of medicine and current changes in health care to Poznań is a series of trainings, conferences and workshops, which are symbolic aspects of the SALMED International Fair of Medical Equipment and Instruments.
New Public Procurement Law under scrutiny
The new Public Procurement Law will be in force from January 2021 and it includes a wide range of changes. SALMED is where you can find out how much they will affect hospitals. The training will be given by an experienced auditor and an arbitrator with many years of experience, expert trainer Małgorzata Niemiec. "We would like to get you acquainted with the provisions of the new Public Procurement Law in an interesting way, putting particular emphasis on the needs of hospitals. The event is addressed to hospital directors, administrative or economic directors, persons handling tenders in hospitals, representatives of local governments, representatives of sanitary and epidemiological stations and all those interested in efficient management and improvement of divisions  for hospital public procurement. The training will also be available to representatives of medical companies participating or wishing to participate in public tenders," encourages Małgorzata Niemiec.
The training will allow the participants to familiarize themselves with the changes in the public procurement law well in advance. This is particularly important for entities in which the public procurement system actually operates on the border of human life and health.
The training will address such aspects as the new structure of the draft act - the clarification of the regulation concerning the manner of making public expenditures, activities preceding public procurement including the analysis of needs and requirements, changes in the scope of two-stage procedures and ways of making negotiation procedures more flexible, implementation of particular stages of the procedure, public procurement agreement and its monitoring. The training will also include discussions with the participants.
Changes in the Public Procurement Law will also be discussed during a panel prepared by the Polish Hospitals Federation. Representatives of the Ministry of Health, Chambers of Physicians, directors of hospitals and medical start-up experts will be invited to participate in the debate on the 'Guidelines for public procurement for the medical equipment maintenance services'. The participants will discuss how to optimize the process of public procurement in medical institutions.
Good quality equipment builds a hospital brand
As the market changes dynamically, solutions that really lead to simplification, shortening the time of selection and purchase of medical equipment and related services are highly desirable and sought after. A constantly updated and uniform database of medical equipment, which contains many thousands of equipment units grouped into individual catalogs, is the answer to these needs. Many distributors offer a comprehensive range of products for hospitals, which can also be found in advertisements on specialized portals. Thanks to such platforms, it is possible, to view information on individual devices, compare their parameters, consult their listings and ultimately buy equipment from a selected distributor.
The challenge for medical institutions is to select, search for medical equipment and estimate the investment value. A seminar devoted to this topic will be held during the SALMED trade fair (18 March) and will be intended for employees of purchasing and public procurement departments and medical equipment departments who are responsible for selecting optimal medical equipment in healthcare facilities on a daily basis. The meeting is partnered by the medipment.pl portal whose experts have also arranged a seminar for the second day of SALMED (19 March). It will be devoted to online tools for increasing sales of medical equipment, dedicated to sales and marketing directors of companies involved in the supply of medical facilities.
Start-up zone
A new feature of SALMED will be a special zone for medical start-ups. There are many definitions of this concept, but most often a start-up is considered an organization looking for a business model with an innovative solution or product. While demand for various types of medical services is growing, supply is nearly at a standstill; there is a shortage of doctors and nurses in the country. Technology brought by start-ups can be helpful in addressing these trends. What is particularly desirable is innovations allowing to capture certain phenomena at early stages, thus reducing the cost. The research conducted at the beginning of the year by MEDmeetsTECH and Atena Search & Consulting agency shows that 53 percent of medical start-ups implement both B2B and B2C models. 32% goes for B2B only. Only 6% want to reach the patient only. As far as specializations are concerned, the following are dominant: interdisciplinary (29%), cardiology (15%), gynaecology, sports, diagnostics (8% each).
"The market of medical start-ups is one of the most promising sectors for the development of Polish technological thought. Innovative solutions from this sector are successful not only in Poland, but also worldwide. That is why medical institutions that focus on modern technologies consider them highly interesting. For innovative start-ups, hospitals are a good target market and, above all, a market the is aware that sometimes you need to invest a lot before you can make a profit. Financing that happens to be a problem, however. All activities aimed at achieving a product first, then certification and finally distribution are much more expensive than in the case of other industries. Observing the Polish market of medical start-ups, we can see a similar trend as in other countries, i.e. challenges in the development of 'digital health'. SALMED will introduce such start-ups in the specially designated area. Additionally, a special seminar dedicated to this matter has also been planned. The SALMED agenda must meet the challenges of modern medicine and stay up to speed with the changes in the Polish healthcare system. I hope that it will be supportive for hospital directors and others," said Paulina Pietrzak, SALMED director.
The Polish Hospitals Federation will prepare a discussion panel on start-ups. The discussion on the cooperation between start-ups and hospitals will be opened by Ligia Kornowska, managing director of the Polish Hospitals Federation.
Representatives of the Ministry of Health, the National Health Fund, hospital directors and start-up experts invited to the discussion will answer the question: How to support the implementation of innovative medical solutions in Poland. The panel will conclude with a presentation of selected medical start-ups.
Hospitals in the digital age - opportunities and threats
We live in an era of information revolution and mass digitization of many areas of life, especially the healthcare sector. Electronic medical documentation is now an indispensable tool in the process of patient treatment. How do legal regulations affect systems for the medical sector and what is currently obligatory for medical institutions? Michał Zarzycki from KAMSOFT SA will talk about these issues during SALMED. The lecture will be dedicated to healthcare market employees: physicians, persons managing medical facilities, nurses and midwives.
KAMSOFT experts will also introduce innovations concerning e-Health and e-Medicine. Practical solutions related to the introduction of e-Prescription, e-LOA, e-Referral, e-Invoice and Electronic Medical Documentation (EDM) will be discussed. There will be plenty of knowledge about mobile systems and services used in the doctor-patient-pharmacy communication, as well as about automation of health processes.
"At SALMED we want to show how to effectively use the latest information technologies, because there is no turning back from the digitization of the healthcare sector. However, speaking about the computerization of the healthcare market, it is impossible to ignore cyber security. Therefore, we will devote a lot of time to it," declares Paulina Pietrzak.
The act on the national cyber security system, passed in 2018, introduced a few new concepts, such as cyber security or the operator of a key service. The key service operator is defined as entities which create, to a certain extent, the digital infrastructure of the country. These include hospitals, or else - more precise - every hospital that has an emergency department and belongs to the so-called network. For these institutions, this means expenses and duties, including preparation of appropriate documentation. You will be able to learn more about cyber security in health care during a panel prepared by the Polish Hospitals Federation. Representatives of the Ministry of Digitization, Centrum Systemów Informacyjnych Ochrony Zdrowia (Centre for Healthcare Information Systems) and lawyers were invited to the discussion.
Rehabilitation and resuscitation at SALMED
Diagnostics and the programming of rehabilitation in case of developmental disorders in children and adolescents - this is the title for the 14th Scientific Conference on the Promotion of Polish Rehabilitation at SALMED (19 March). The organizers of the event include: PAN in Poznań (Poznań's branch of the Polish Academy of Sciences), Komisja Rehabilitacji i Integracji Społecznej (Committee of Rehabilitation and Social Integration), Katedra Fizjoterapii Klinicznej AWF w Poznaniu (Faculty of Clinical Physiotherapy at the Poznań University of Physical Education), Akademia Wychowania Fizycznego im. E. Piaseckiego w Poznaniu (E. Piasecki University of Physical Education in Poznań) and the MTP Group.
The aim of the conference is to present the latest scientific reports on developmental disorders in children and adolescents as well as practical aspects of rehabilitation programming. Due to its multidisciplinary character, the meeting is intended not only for physiotherapists, but also for doctors, nurses and other medical sectors related to rehabilitation in developmental disorders of children and adolescents. To stay consistent with current trends by WHO, the emphasis will be put on aspects related to social integration.
The fair will also be supported by the Wielkopolska Chamber of Physicians in Poznań, who will conduct resuscitation workshops for the participants.
"There are going to be 6 training groups of 7 people each that will keep changing on an ongoing basis. The aim of the training is to teach particular skills in the field of cardiopulmonary resuscitation, especially the technical skills," says Monika Bączek from the Media Communication Center of the Wielkopolska Chamber of Physicians.
The SALMED 2020 International Fair of Medical Equipment and Instruments will be held from 18 to 20 March 2020 at the Poznań International Fair.
The project is supported by key media and industry organizations, including the Polish Hospitals Federation, the Wielkopolska Chamber of Physicians, Porozumienie Pracodawców Ochrony Zdrowia (Union of Healthcare Sector Employers) and Ogólnopolskie Stowarzyszenie Szpitali Prywatnych (National Association of Private Hospitals), which is going to organize a general assembly of delegates during SALMED.