A new feature of SALMED 2022 was a special zone for medical startups.
There are many definitions of this concept, but most often a startup is considered an organization looking for a business model with an innovative solution or product. The market of medical startups is one of the most promising sectors for the development of Polish technological thought. Innovative solutions from this sector are successful not only in Poland, but also worldwide. That is why medical institutions that focus on modern technologies consider them highly interesting. For innovative startups, hospitals are a good target market and, above all, a market the is aware that sometimes you need to invest a lot before you can make a profit.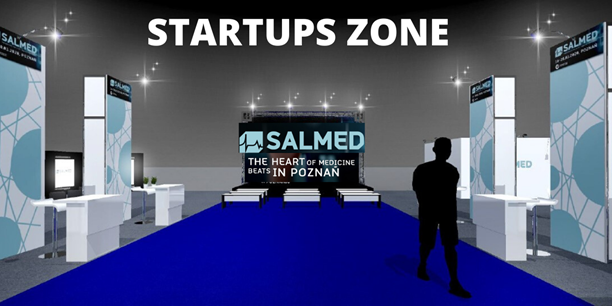 Observing the Polish market of medical startups, we can see a similar trend as in other countries, i.e. challenges in the development of 'digital health'. SALMED  introduced such startups in the specially designated area. 
Medical Startups - special exhibition
IC Solutions
Data digitization platform IC Pen
The IC Pen system is a platform that collects data written with various devices - documents filled with a digital pen on paper, with stylus on a tablet or signed on a Wacom device. Each of these methods allows you to collate and authenticate signatures, thanks to collected biometric data.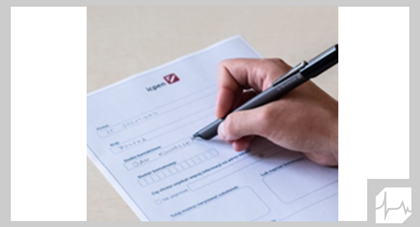 HigoSense Sp. z o.o.
Higo
Higo is a breakthrough device that introduces a new definition of telemedicine. It is designed for Patient's examination (ears, lungs, heart, throat, temperature, heart rate). The Doctor receives quich-quality medical data for quick remote diagnosis.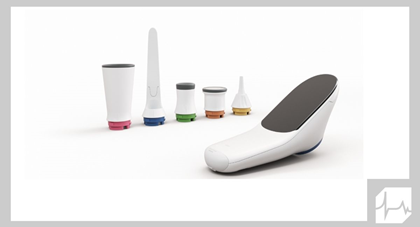 StethoMe Sp. z o.o.
StethoMe
StethoMe is a home stethoscope which enables auscultation of the respiratory system. It detects abnormalities that may occur in the course of asthma exacerbation, bronchitis and pneumonia. The examination results can be easily sent to any doctor via a text message or an email.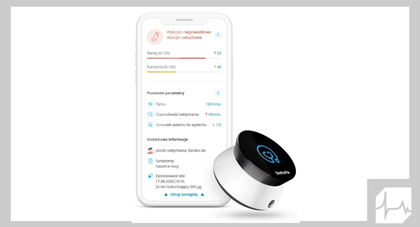 SMARTFLOOR
SensFloor
SensFloor is a system of under-floor sensors. Thanks to the analysis algorithms, patient activity profiles are generated. The dedicated SensFloor Care solution supports caregivers in assessing the health condition by creating patient movement profiles and optimizing the work processes of nursing staff.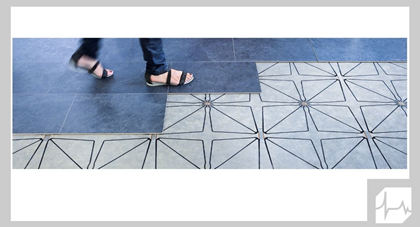 MedApp
CarnaLife Holo
CarnaLife Holo is a certified innovative technology that supports the planning and execution of complex medical procedures. With the help of Microsoft's HoloLens 2 goggles, the doctor sees in real space a 3D hologram that reflects the imaged anatomical area. The physician is free to interact with the displayed hologram. CarnaLife Holo is now present in 18 medical facilities in Poland and worldwide, and has been used in nearly 200 medical procedures of various specialties.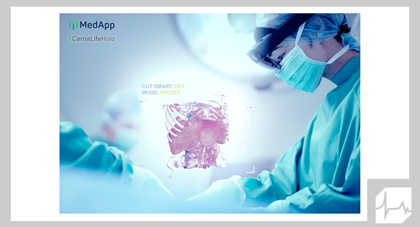 CarnaLife System
CarnaLife System is an advanced telemedicine platform that allows a physician to assess and monitor the health of their patients and conduct consultations at any time of the day and at any place. The system is supported by more than 20 remote measurement devices. Examination results are analyzed 24/7 using AI algorithms and Big Data analytics. The system has been implemented in 16 medical facilities.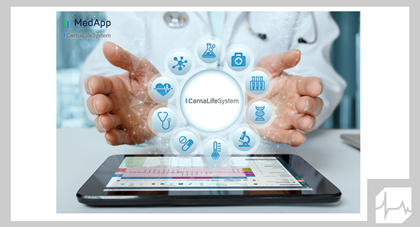 HoloComm
HoloComm is an augmented reality application that works in collaboration with Microsoft HoloLens2 goggles. The programme is used for shared work in a virtual 3D space using holograms which are visualisations of different types of files (GLB, FBX, STL, JPG, PNG, MP4, PDF etc.).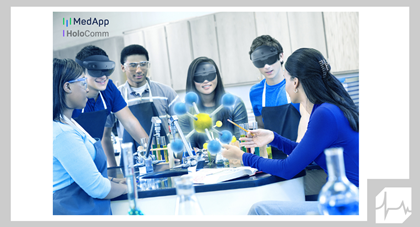 Wandlee Sp. z o.o.
No-show Voicebot
Reduce the number of missed appointments by up to 80%! No-Show Voicebot can reach out to all of the patients and call them at the most convenient time to confirm their visit. Every call result is automatically uploaded into your calendar system.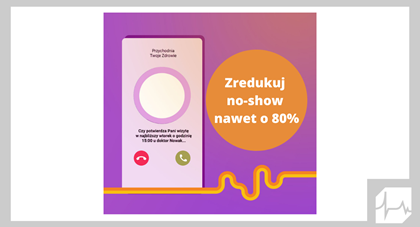 Medical Voicebot
Automate your over-the-phone appointment booking and reduce the number of callers kept on hold! Thanks to Medical Voicebot, your patients will be able to schedule an appointment at any time, while your employees will have more time.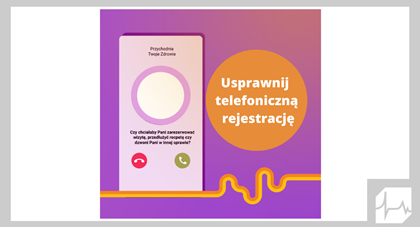 Pacode sp. z o. o.
UpMedic
Web based platform for creating, storing and analyzing textual medical documentation. We solve the problem of time consuming unstructured medical documentation by using templates that act like TODO lists.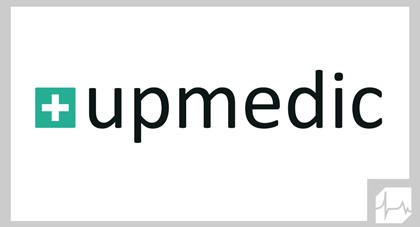 Medtransfer
Medtransfer
Medtransfer is a digital health platform that enables easy and secure transfer of huge medical imaging files that are too big to be sent via email (e.g. MRI scans) with a time-limited, code-protected link.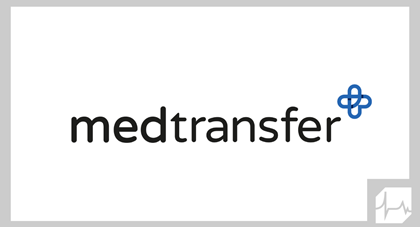 Impuls Life
LifeVac
LifeVac is a suction device designed to restore airway patency at persons that are choking while the first aid was ineffective. LifeVac works in a few seconds - it makes it both safe and effective.
Badania.pl
BADANIA.pl
The platform has three basic functions: 1. lab system for specialists By means of BADANIA.pl, the doctor can issue the essential lab tests promptly and precisely. The patient receives a text message containing a completed order to pay online (by providing one's phone number, name and surname.)2. Medical imaging tests for specialists- BADANIA.PL provides the opportunity to issue medical imaging tests, suchlike magnetic resonance imaging, computed tomography, USG or RTG. Once the doctor issues the order, Call Centre contacts the patient. 3. Tele-consultation BADANIA.PL tele-consultancy offers specialised medical consultations via all available telemedical tools. In the course of appointment, the doctor can issue e-referral, e-prescription or e-sick leave.
T-spect
Tensometric T-spect probe for proctological diagnostics
Tensometric probe for proctological diagnostics , precisely presents the spatial distribution of the muscle pressure forces at the last section of the gastrointestinal tract, in the form of 16-ch 3D graphics and digital data.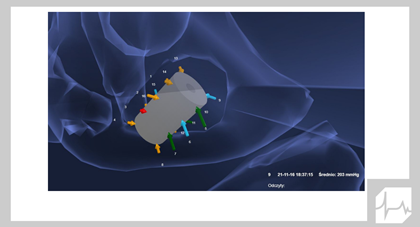 T-spect
Tensometric T-spect probe for proctological diagnostics
Tensometric probe for proctological diagnostics , precisely presents the spatial distribution of the muscle pressure forces at the last section of the gastrointestinal tract, in the form of 16-ch 3D graphics and digital data.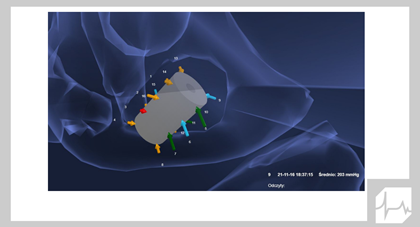 VR Learning
VMersive - Medical planning & imaging in Virtual Reality
VMersive enables users to view and manipulate medical images in 3D using VR technology. Users can plan medical procedures using virtual devices such as implants or circulatory support devices directly in our application.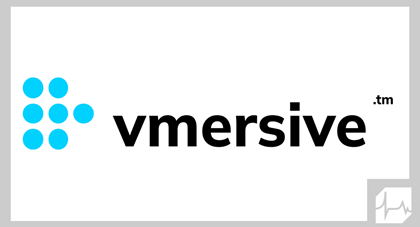 iCast Medical
Smartgips VACOped Trauma by OPED
Stable as plaster - comfortable as a shoe! VACOped is an innovative smartgips in vacuum casting technology. It will take care of your maximum safety and comfort during treatment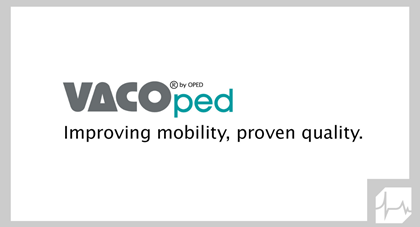 Smartgips ortoCast by FastForm
ortoCast by FastForm is an innovative, thermoplastic smartgips. Thanks to the individual fit, breathable structure and water resistance, it guarantees maximum safety and comfort during treatment.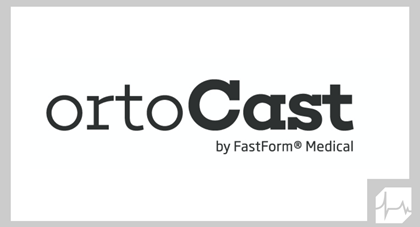 VADOplex - Foot Impulse Technology
VADOplex is a proven method of supporting the treatment of vascular diseases and the prevention of deep vein thrombosis - DVT. VADOplex allows you to eliminate edema and shortens the hospitalization period of a postoperative patient.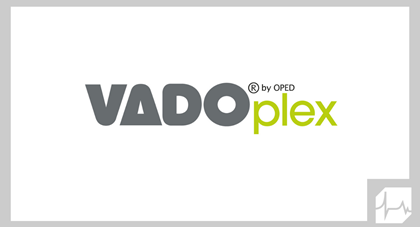 BIOCAM
BioCam capsule endoscopy
BioCam designs and manufactures an endoscopic capsule as a patient friendly remote examination for the whole gastrointerstinal tract, along with AI-powered software for automatic detection and real-time determination of potential threats.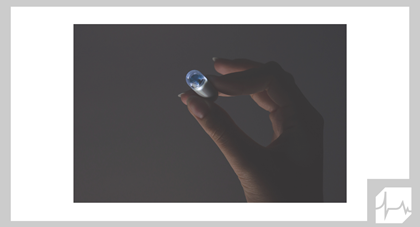 RSQ Technologies
RSQ HOLO&RSQ AI
RSQ HOLO enables a whole new way to interact with data in the operating room by making hand gestures in the air instead of touching the keyboard and mouse. Medical data is presented in the form of holograms. As part of RSQ AI, X-ray support for the detection of limb bone injuries has already been performed. CT systems were developed to detect and define the malignancy of lung tumors and to detect and segment intracranial hemorrhages.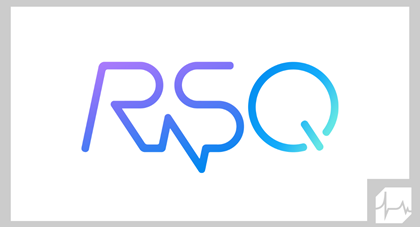 RSQ Motion
RSQ Motion was established with the mission of making the treatment process more objective. It is a mobile multi-sensor system for orthopedic diagnostics of biomechanics and motor skills of the human body.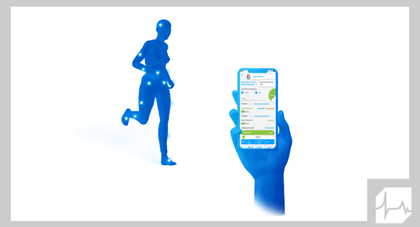 Contact us and join the Starups Zone for free!