Discover novelties of Salmed Fair 2022!
Eres Medical Sp. z o.o.
Celloxy
Celloxy is a device for IHHT therapy - an innovative mitochondrial therapy consisting in administering to the patient alternately a hypo- and hyperoxic air mixture, causing the regeneration of the whole organism at the cellular level.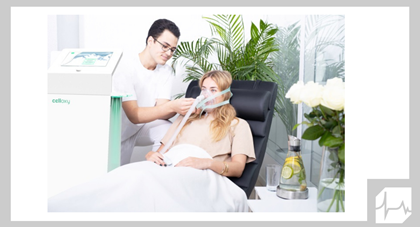 KALER 
Kaler T1 Telecare System
The system is aimed at people who care for elderly people living alone. In the event of a need to call for help, it is enough for the senior to press a small button for the notification to be immediately displayed on the guardian's smartphone.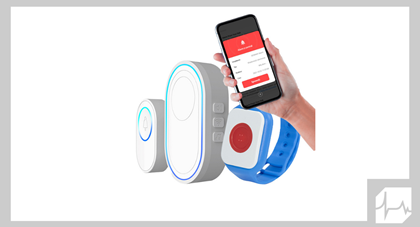 Kaler SIP Telecare Center
Telecare is designed to maximize the time of independence and independence of seniors at home, because it is not always necessary or possible to use care institutions. Remote care is also much cheaper and relieves caregivers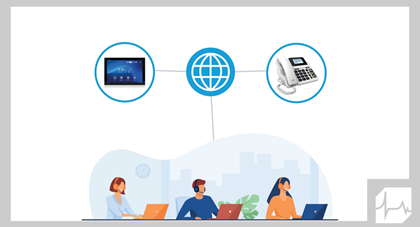 Kaler Long Range Wireless Paging System
The Kaler system is characterized by great flexibility. Its wireless nature allows you to freely plan the location of each element that creates it and implement all devices quickly and non-invasively. LoRa technology provides a range of up to 500m.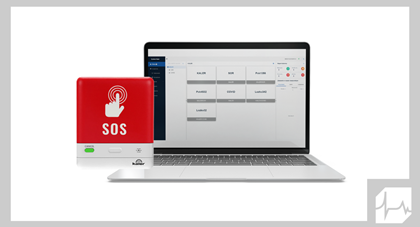 LAB-EL Elektronika Laboratoryjna Sp. J.
LB-523 - Thermometer and hygrometer with WiFi interface
The LB-523 WiFi hytherograph is a wireless battery-operated relative humidity and temperature recorder, equipped with WiFi. It is designed to document the microclimate in pharmacy, food, laboratories and others.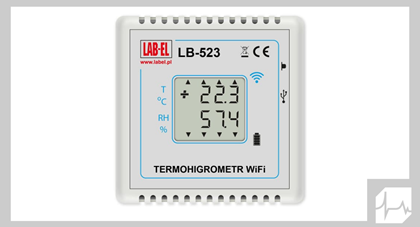 LB-532 - Temperature, humidity, pressure and lighting recorder with USB interface
The LB-532 recorder measures several microclimate parameters, such as: air temperature and humidity, atmospheric pressure, light intensity in the visible range. It is powered by a long-lasting lithium battery.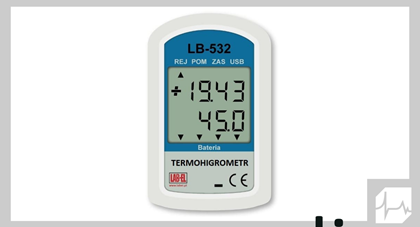 LB-510 - Temperature, humidity, pressure, lighting, shock, USB recorder
Climatelogger LB-510 is a recorder of air temperature and humidity, atmospheric pressure, light intensity and shock. It can be used to monitor the conditions of transport of goods in packages.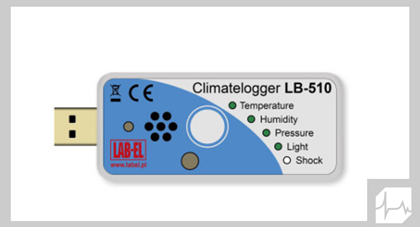 Medica91.com
Medica91.com
Learn how Kosmos's artificial intelligence can guide you into acquiring the best possible cardiac image, grade your image quality, and label anatomy in real time; and how it can measure ejection fraction in seconds.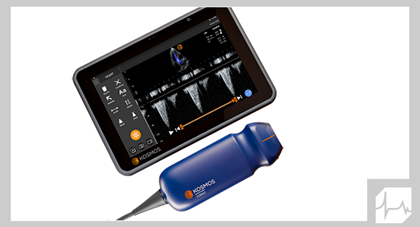 KOSMOS POCUS ULTRASOUND 2
The Lexs linear probe is specifically designed for the Kosmos platform, the first POCUS hybrid ultrasound tool - defined as an ultraportable device capable of diagnostic imaging quality equal to that of a stationary one.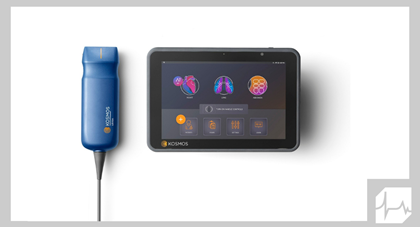 MEDline Sp. z.o.o.
Biocidal lamp UV222
The UV222 lamp emits filtered light that is safe for people, allowing for extremely effective disinfection of air and surfaces in occupied spaces. The technology makes it possible to block the transmission of SARS-COV-2 and other microorganisms.
PLAZE-SAFE -Plasma Air & Surface disinfector
Hybrid device for disinfection of rooms and ambulances, which operates in 2 modes: in human presence (UVC, Radiant Catalytic Ionization, plasma ionization) and for unoccupied rooms (ozonation).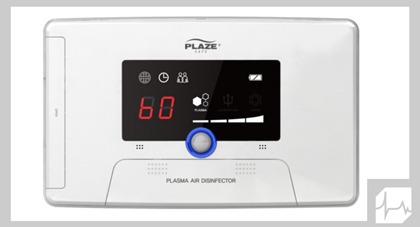 BardoMed Sp. z o.o. 
CarePump EXPERT8, 8-chamber pressotherapy device
CarePump EXPERT8, 8-chamber pressotherapy device Certified by the Polish Lymphological Society. It has advanced parameter adjustment functions (hold, interval, gradient), 13 ready-made therapeutic programs, the possibility of creating your own ones and voice commands. Polish production.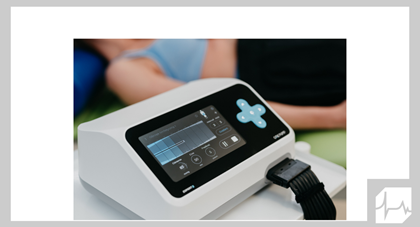 Electromagnetic shock wave therapy device PULSWAVE PLUS
90 interactive pathologies, 3 emission modes, possibility to adjust the treatment parameters to the specific characteristics of patient, including the type of tissue to be treated. The quality guarantee of the Italian manufacturer Mectronic Medicale.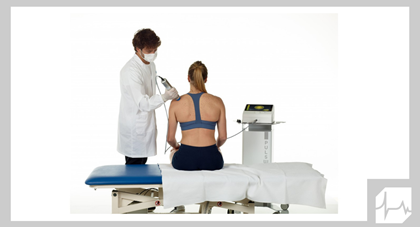 DOCTOR TECAR PLUS AVx
Maintenance-free TECAR therapy device equipped with an automatic AVx module that allows to combine the treatment with kinesiotherapy, functional training or manual therapy. Library of over 150 diseases, work on 7 frequencies, including 448 kHz.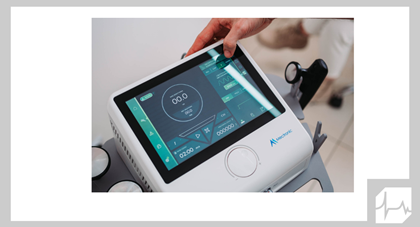 Althea Polska Sp. z o.o.
Neusoft NeuViz Epoch CT
CT NeuViz Epoch - A NEW LOW DOSE TECHNOLOGY Scanning at 60 kV + ClearInfinity iterative algorithm = lung examination with dose less than 0.1 mSv. The technology is ideal for pediatric patients and patients who require special care.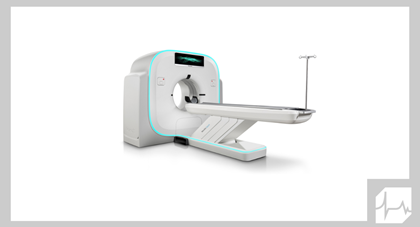 LUG Light Factory Sp. z o.o. 
MEDICA 2.0 LED
Luminaire for lighting clean surfaces with high aesthetics and excellent colour rendering. Even distribution of the luminous flux and soft light ensure comfort of use. Luminaire with high mechanical and chemical resistance.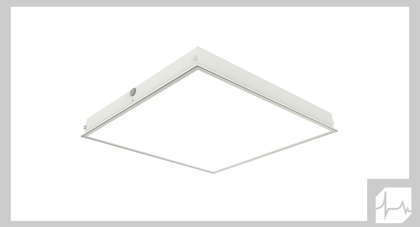 LUGCLASSIC TUNABLE WHITE
Classic LED panel transmits light through the whole diffuser securing the right comfort and uniformity. Proper regulation of colour temperature secures compatibility with human circadian rhythm which results in the wellbeing and right performance.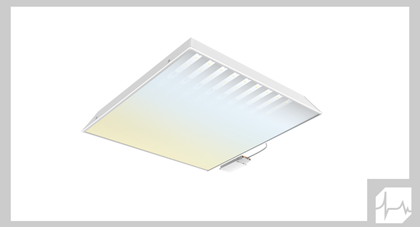 PURELIGHT FLOW STATION
Mobile UV-C flow device for air decontamination. Forced circulation and shielding of the emitted UV-C light ensure the safety of the persons inside the disinfected rooms. Device with 5-stage flow regulation.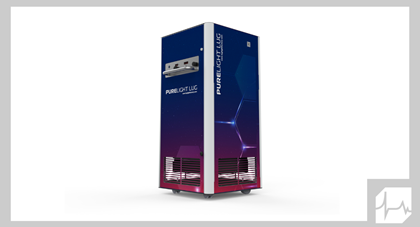 "GREENPOL" INSTYTUT KSZTAŁTOWANIA ŚRODOWISKA SP. Z O.O.
HALO MASK
A powered air purifying respirator (PAPR) designed for high protection, comfort. The gold standard in Personal Respiratory Protection for workers in clinical settings.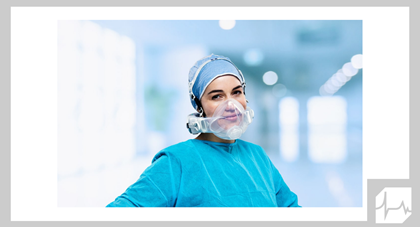 SANIVAP STEAM DISINFECTION DEVICES
They provide a high level of surface disinfection without the use of harmful chemicals (100% ecological).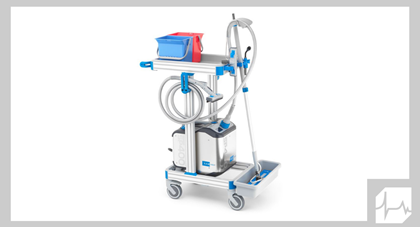 HEPA BULLE
Professional device for the removal of a wide spectrum of particles and microorganisms in the medical field (bacteria, fungi, viruses, spores, yeasts, molds) in the presence of the patient.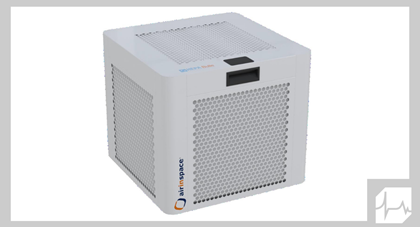 TCO Sp. z o.o.
ICon Monarch Air Healer
ICon delivers true innovation to air purification world. ICon delivers pure, clean and healthy air with it's FS'ACT technology. Crystal clean air free of microbes, including SRAS-CoV-2.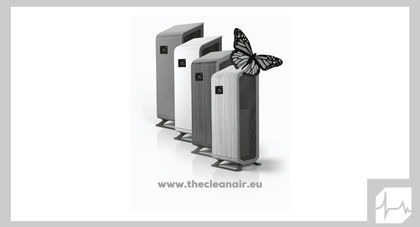 Danlab Danuta Katryńska
Glassware washer Salvislab SCD G6
The perfect line to effectively wash different types of glassware and other materials commonly used in laboratories. The flat display shows all cycle parameters, alarm messages, measured temperatures of the two temperature probes.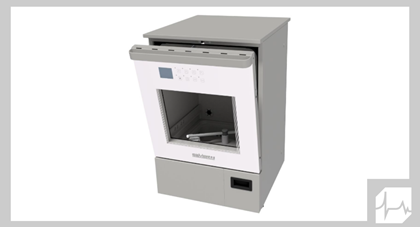 Efento NB-IoT
Brand new solution for recording and monitoring temperature in devices which store products sensitive to sudden changes in temperature. This innovative system sends SMS or e-mail notifications when the set temperature is exceeded.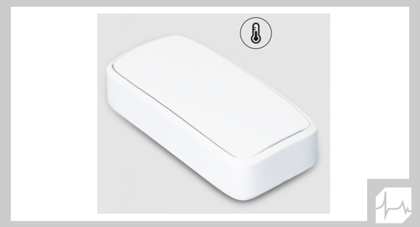 I-TEAM Polska Sp. z o.o.
i-mop The Original
The latest model of the automatic scrubber i-mop XL version 2022. New functions, greater ergonomics, greater safety, greater savings.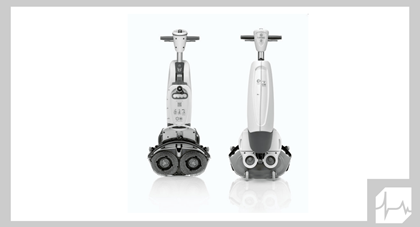 Aspel SA
ASPEL ECG GREY v.07.305P - 12-channel EKG machine with pulse oximeter function
A multifunctional device that allows you to: auto and manual ECG tests, send ECG tests via HL7, display blood saturation measurements, pulse and plethysmograph.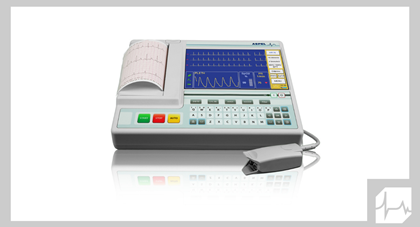 ASPEL SPM SPIRO v.302 - portable spirometric apparatus
Compact spirometer enriched with modern functions: possibility of printing tests on an external printer, report in PDF format, sending the test to an e-mail address, record of tests on an external medium.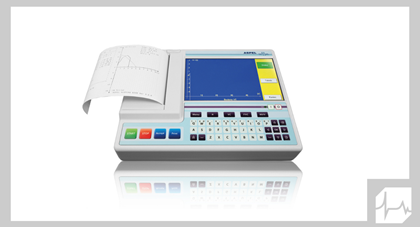 Farmabol Sp. z o.o.
TEST S3 (Candida Albicans, Trichomonas vaginalis, Gardner)
A 3-in-1 antigen test, for self-examination, to be performed at home by both women and men, for testing popular intimate diseases (candidiasis, trichomoniasis or bacterial infection of the genital organs by G.V). Simple and accurate.
INSTI HIV SELF TEST
A home screening HIV test. INSTI test executes from a capillary blood sample (from a finger) to detect HIV antibodies (human immunodeficiency virus) types 1 and 2. Results in 1 minute - the fastest HIV test in the world.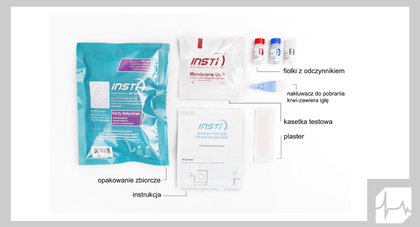 TEST C1 - for the detection of candidiasis caused by Candida albicans
Candida Albicans quick antigen test to be performed at home. Pregnant women, before childbirth, people after long antibiotic therapy, weakened immunity, as a result of exhaustion, stress, and diabetes should be tested.